Circular Concepts
Posted: 26/10/2020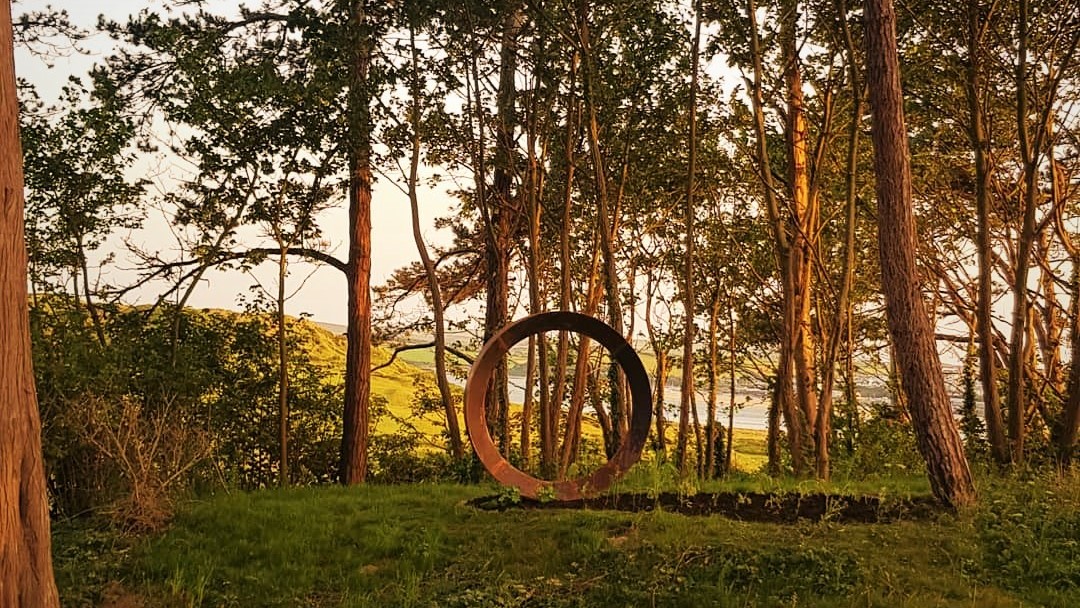 In 2019 I started to explore how I could tell a more conceptual tale through my sculpture. I've been experimenting with shape and how it can be used to enhance and sit within a natural environment.  There is something very special about good conceptual art and how it means something different to everyone who views it. I have long admired the work of Barbara Hepworth, Antony Gormley and Richard Serra and have started to address my growing urge to push outside of my comfort zone and journey down this mysterious and expressive path.
Contrasts are the core of my creative inspiration. Balancing a harsh medium like scrap metal with the beauty of the natural form has been a defining point in my work from day one. Sustainability, conservation, and life has been synonymous with my work and reflecting on this led me to think about going full circle and the purity and simplicity of the shape. So, this is why I found myself dipping my toe into the conceptual pool and embarking on project called Cornish Circle or 'One'.
Made from corten steel and 2m in diameter, I envisaged how the characteristic rust of the corten could sit within a natural green setting and draw the eye of anyone who viewed it. It has a triangular cross section that focuses the eye through the shape like a lens and I was really taken with the finish result (see attached). This led me to my most ambitious project to date, a project of monumental scale that I'll be share more detail about in late 2020. I'm particularly excited by the project due to the size, story and contrast between medium and shape. Much more to come, but exciting things to come.
Barbara Hepworth