Sculpture Against Extinction
Posted: 24/10/2020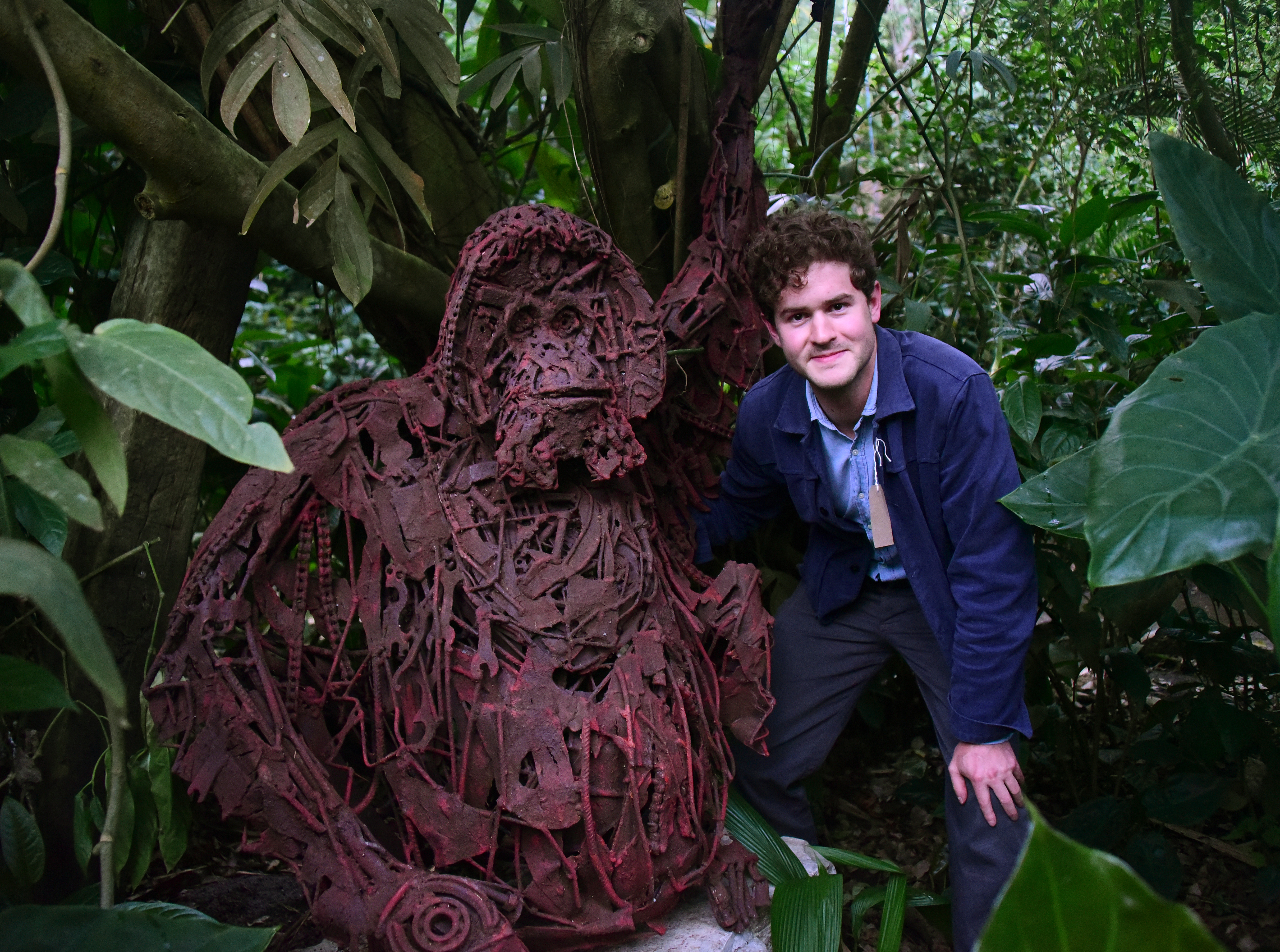 This is your chance to experience a new perspective on the endangered animals being driven into extinction. You'll see species like the orang-utan, lion, giraffe and many others brought to life through a unique series of sculpture. The collection has been created by breakthrough artist James Wild – his goal being to raise awareness and funds in aid of Fauna & Flora International (FFI), a charity that is working to prevent extinction on a global scale.
At the event, you'll have the opportunity to meet the sculptor himself, and find out what inspired his creations. You'll also be able to speak directly to FFI staff and learn more about the work saving these animals in the wild. Every sculpture is worked from pieces of discarded scrap metal, and then cast in the timeless medium of bronze. James' distinctive style of working scrap metal is self-taught, based on his blacksmithing and 10 years in the workshop. His ultimate ambition is for his sculpture to act as a portal to a moment in the wild, capturing a pure and natural spirit from the untameable scrap metal. They must be seen in person to be truly appreciated.
Reservations for this one-night-only event are available on a first come, first serve basis only. 20% of the revenue from sculpture sales will go to support Fauna & Flora International (Registered Charity Number 1011102).
Fauna & Flora International (FFI)
is one of the world's most effective conservation charities, working in over 40 countries worldwide to prevent the extinction of endangered animals, and with a 94% spend on charitable activities. At the exhibition, you'll learn more about the environmental story behind each animal, and what FFI is doing to help save them.
The event venue is the
Arboretum
- an independent members' club where people who care about the planet convene, create and collaborate - a vibrant space designed to connect innovators, change makers and thought leaders committed to finding solutions to environmental challenges.